Elevate your intimate experiences with Vitality for Her, a specialized formula tailored to enhance your bedroom performance naturally. Created for women seeking a healthy libido and overall satisfaction, this supplement supports balanced hormone production, activates pleasure centers in the body and brain, and fosters optimal components for vibrant sexual activity.
Take three capsules daily or as directed by your healthcare provider. 90 capsules.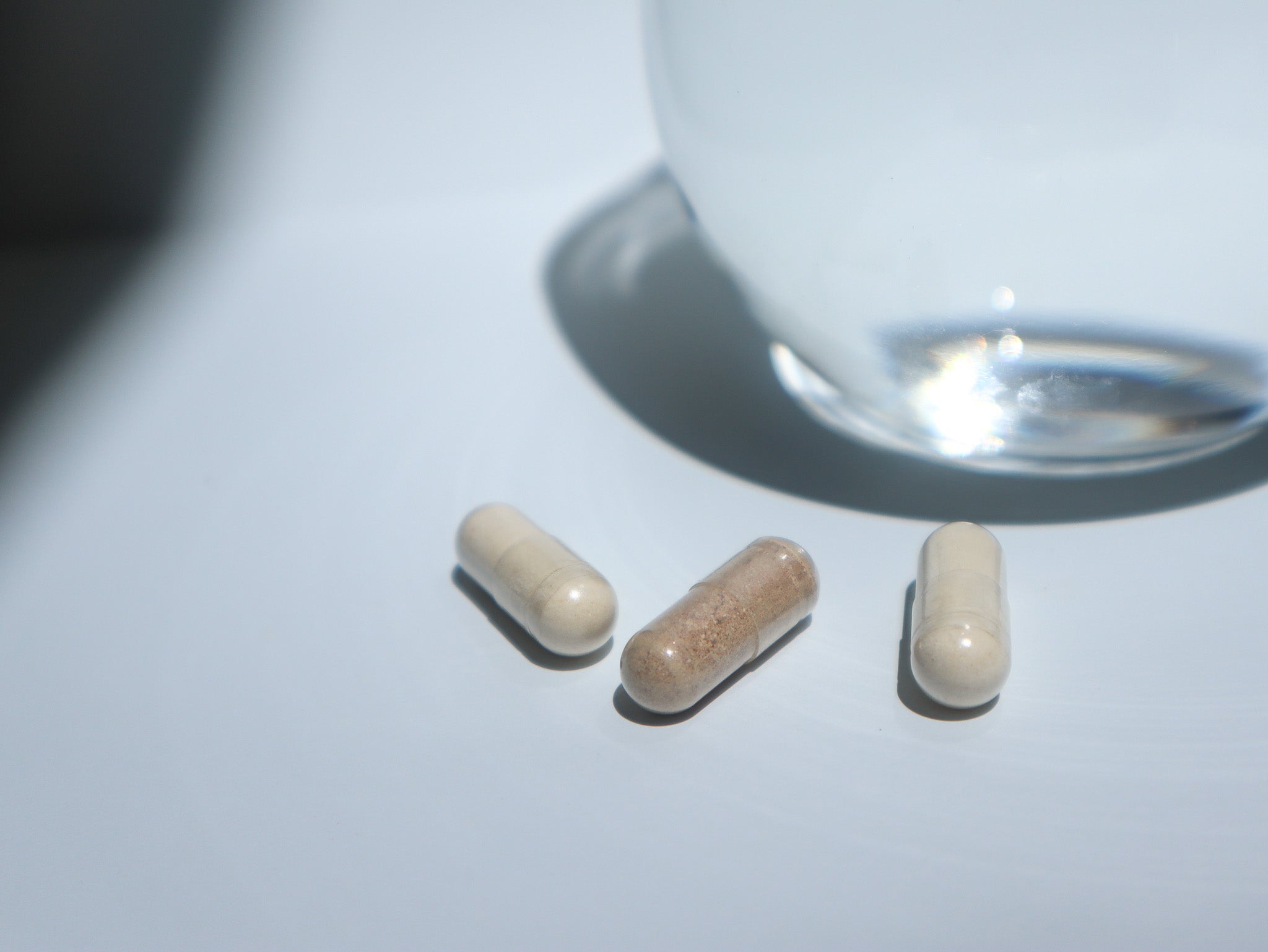 Ingredients
Maca Root is a potent adaptogen that promotes a healthy libido and sexual function by supporting a healthy hormonal adaptation to everyday stress levels.
Chasteberry Extract supports the production of progesterone to promote a healthy balance between progesterone and estrogen.
L-Arginine promotes the synthesis of nitric oxide. This allows more blood to flow through arteries to support genital blood flow for a healthy sexual response, as well as healthy cardiovascular function and detoxification.
Carnitine supports healthy energy production and fat metabolism. It also promotes balanced hormone production and the activation of the hormone receptor sites.
Dong Quai Root has a unique ability to promote balanced estrogen levels for a healthy libido
Pueraria Mirifica supports healthy moderation of the different forms of estrogen to promote a healthy sex drive, breast health, and ovarian function.
Red Clover Blossom contains phytoestrogens which are compounds that aid in balancing healthy levels of estrogen.
Tribulus Terrestris helps maintain healthy testosterone levels and supports natural testosterone production for healthy sexual desire and arousal.
Mucuna Pruriens Seed Extract naturally contains L-dopa, the precursor to dopamine. Dopamine is a brain chemical that plays a major role in motivation, pleasure, energy, and emotional satisfaction.
Dimethylglycine is naturally created by the body and supports energy and endurance for healthy sexual arousal, concentration, and performance. It has been shown to support neurological function, as it is part of the process of producing neurotransmitters, as well as oxygenation, which promotes both physical and mental performance. This molecule encourages oxygen delivery and supports sexual activity endurance.
Black Cohosh Root contains isoflavones, which work to maintain normal estrogen activity and promote a healthy hormone balance.
DIM promotes healthy detoxification of environmental estrogens and favorably promotes normal estrogen balance and metabolism. Environmental estrogens are profound hormone disruptors and can lead to major imbalances in estrogen levels and metabolism.
This product pairs well with...